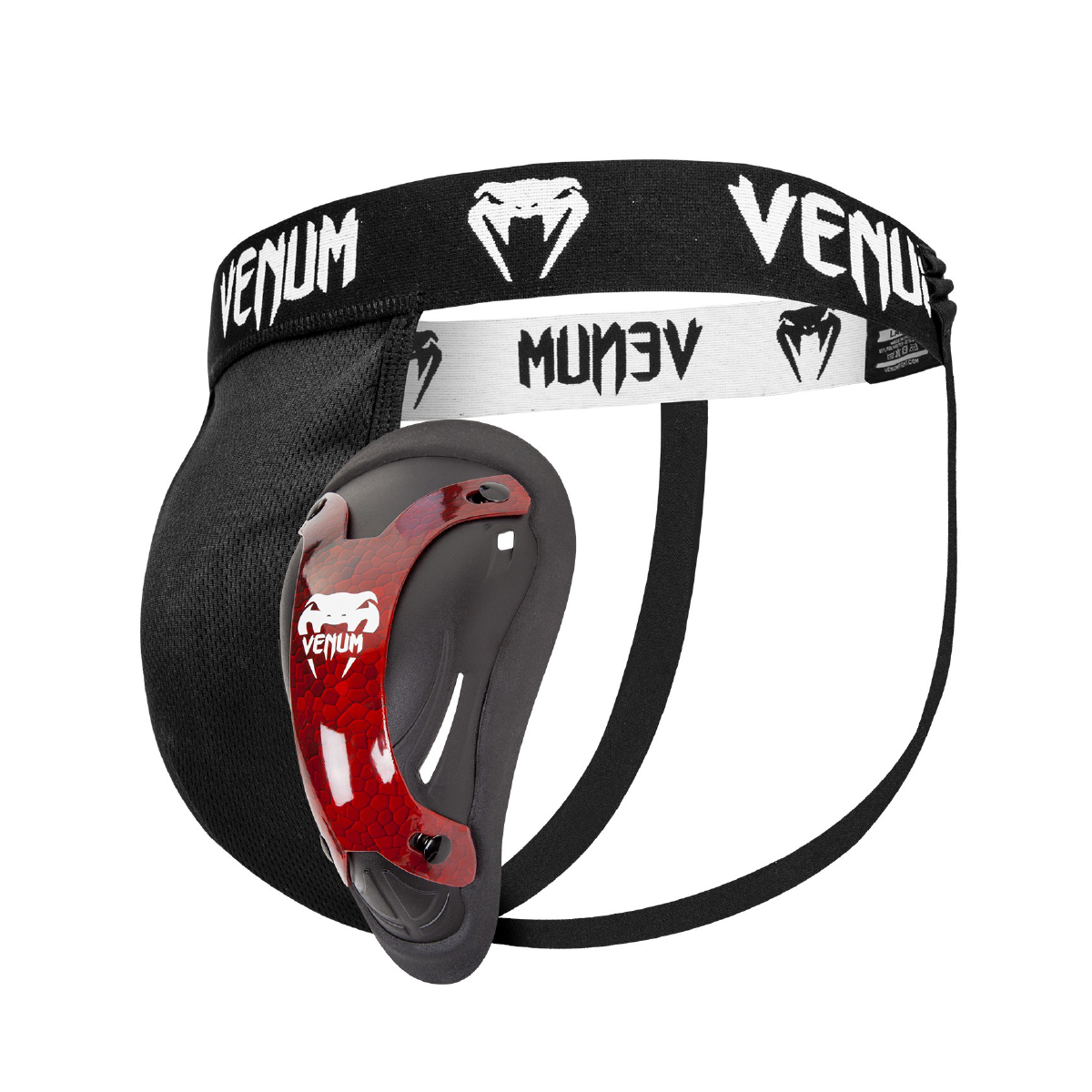 Bảo Hộ Hạ Bộ Venum Competitor Groinguard & Support - Amazonia Series
PRODUCT SKU:
750,000VND
Mô tả
VENUM COMPETITOR GROINGUARD & SUPPORT - AMAZONIA SERIES
(BẢO HỘ HẠ BỘ VENUM COMPETITOR)

The Venum "Competitor" cup is built for the most demanding athletes, looking for peak and unmatched groin protection.

Its shape design has been designed to offer maximum comfort, by allowing you a full range of motion.
It contains a Venum Dry Tech™ supporter cup built with an ultra comfortable Dry Tech™ material that eliminates sweat and helps you to stay focus on training and competition.
Features :
Three-layers shock absorbers for supreme groin protection

Anatomical design replicates the athlete's body shape and provides unrestricted mobility

Rubber gel shield minimizing impact effects and providing a high level of comfort

Developed in collaboration with Venum World Class Athletes

Weight : 0.8000
---
Bảo hộ hạ bộ Venum được làm ra cho những vận động viên khó tính nhất, tìm kiếm sự bảo vệ tốt nhất và chưa từng có.
Được thiết kế mang lại sự thoải mái tối đa và có thể di chuyển thoải mái.
Sử dụng chất liệu Dry Tech™ tạo cho bạn cảm giác cực kỳ thoải mái, loại bỏ mồ hôi và giúp bạn tập trung vào tập luyện thi đấu.
Đặc điểm :
Bảo hộ hạ bộ Venum dày 3 lớp để tăng cường độ bảo vệ tốt hơn

Thiết kế y học giải phẫu với hình dạng cơ thể của vận động viên và cho bạn di chuyển thoải mái

Lá chắn làm bằng gel cao su giảm thiều nhiều tác động và mang lại sự thoải mái cao

Được phát triển với sự cộng tác của các vận động viên đẳng cấp thế giới

Trọng lượng : 0.8000