Bao Cát Treo Twins Hbnl1 100cm Leather-Nylon Heavy Bag - Black
PRODUCT SKU: HBNL1
5,500,000VND
Mô tả
TWINS HBNL1 LEATHER-NYLON HEAVY BAG - BLACK
(BAO CÁT TREO TWINS HBNL1 - ĐEN)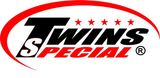 Features :
Made from the Highest Grade Thick Leather with heavy duty nylon upper section and heavy duty chains to hang from.
Water resistant lining.
Height : 100cm, Diameter : 40cm, Weight : 25-30kg.
Handmade in Thailand.
---
Đặc điểm :
Được làm bằng da dày cao cấp nhất với phần trên bằng vải nylon và có bộ xích bao gồm.
Lớp lót chống nước
Kích thước : Chiều cao : 100cm, Đường kính : 40cm, Trọng lượng : 25kg - 30kg
Được làm thủ công bằng tay tại Thái Lan.