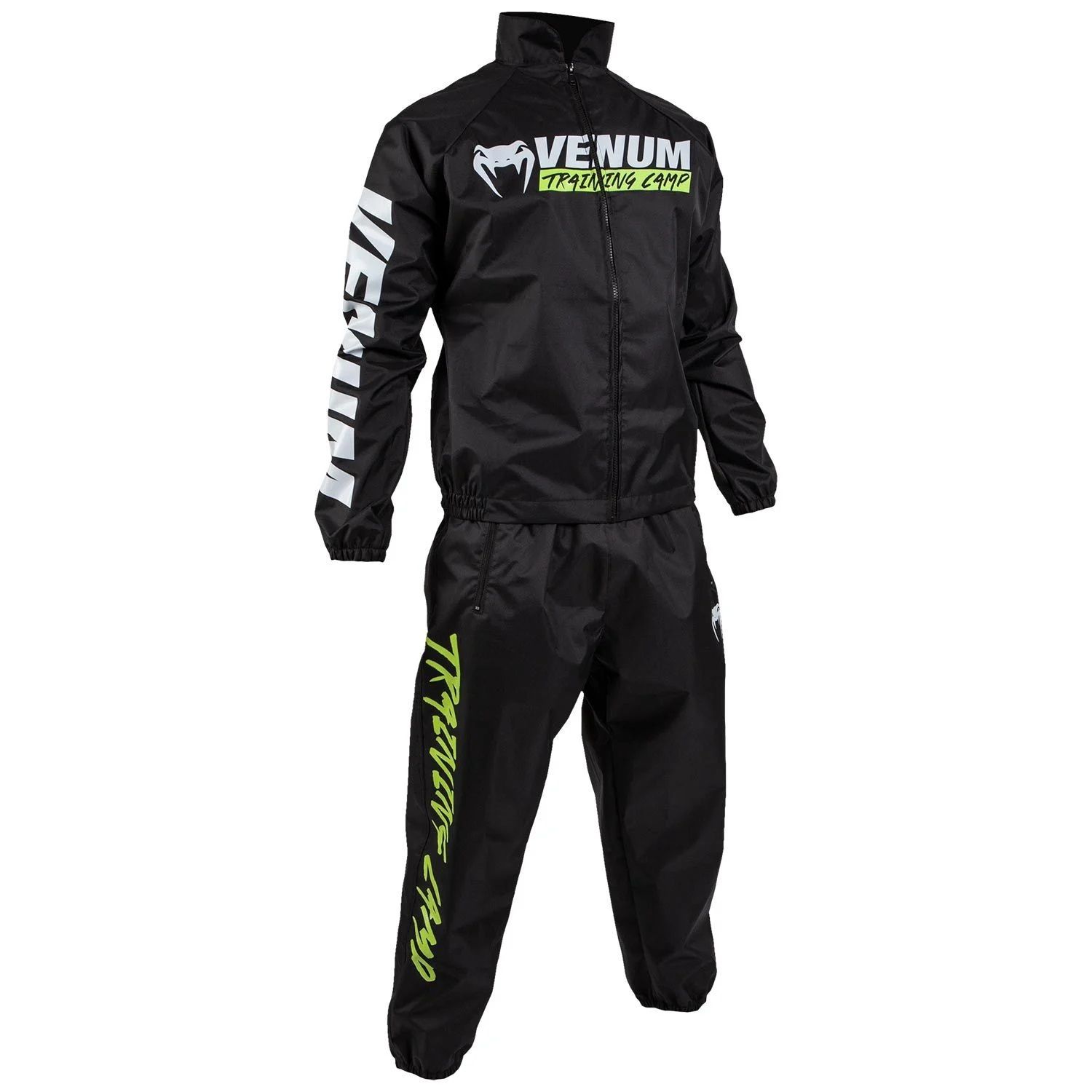 Đồ Ép Cân Venum Training Camp Sauna Suit
PRODUCT SKU:
2,500,000VND
Mô tả
VENUM TRAINING CAMP SAUNA SUIT
(ĐỒ ÉP CÂN VENUM)

Features :
100% polyester: excellent thermal insulation for a guaranteed sauna effect.

Thick material: effectively increasing body temperature.

Elasticated band at the wrists and ankles: maximizing body heat retention.

A light and flexible fabric: guarantees optimal freedom of movement.

Reinforced seams throughout: increased durability.

2-piece sauna suit for easy use and fitting.

A fully zipped long-sleeved jacket with a high collar.

Pants with a zipped pocket on the back.

Neoprene insert under the arm for extra comfort.
100% chất liệu Polyester, cách nhiệt tuyệt vời giống như là một phòng xông hơi di động

Chất liệu dày: Hiệu quả làm tăng nhiệt cơ thể bên trong

Vải co giãn ở phần cổ chân và cổ tay: Tối đa hóa khả năng giữ nhiệt cơ thể

Một loại vải nhẹ và linh hoạt : đảm bảo bạn sẽ di chuyển dễ dàng và tối ưu

Đường may chắc chắn và trong suốt : Tăng độ bền

Bộ đồ xông hơi được chia làm 2 mảnh dễ sử dụng và vừa vặn

Một chiếc áo khoác dài tay và có khóa kéo hoàn toàn với cổ áo cao

Quần có túi khóa kéo ở phía sau

Chất liệu Neoprene chèn dưới cánh tay cho thêm thoải mái