Găng Tay Everlast Everstrike Training Mma Gloves - Black/Gold
PRODUCT SKU:
1,000,000VND
Mô tả
EVERLAST EVERSTRIKE TRAINING MMA GLOVES - BLACK/GOLD
(GĂNG TAY MMA EVERSTRIKE - ĐEN/VÀNG)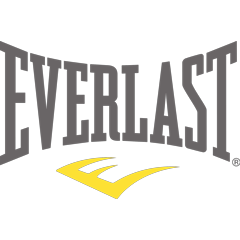 Description :
The EVERSTRIKE™ Training Gloves are extremely versatile.
With an easy transition from push-ups and cardio training to grappling and light bag work, these gloves allow for a full range of workouts.
EVERCOOL™ technology keeps you cool and dry during intense training.
---
Mô tả :
Găng tay MMA EVERSTRIKE™ giúp cho bạn tập luyện có thêm phần linh hoạt.

Với sự chuyển đổi dễ dàng với những bài tập như chống đẩy và tập cardio ( kiểm soát nhịp tim ) sang những đòn khóa vật và đánh bao cát, đôi găng tay này cho phép bạn có thể tập luyện đầy đủ mà không lo ngại điều gì.

Công nghệ EVERCOOL™ giúp cho bạn có cảm giác mát mẻ, thoáng khí và luôn giữ cho tay bạn khô ráo trong quá trình tập luyện