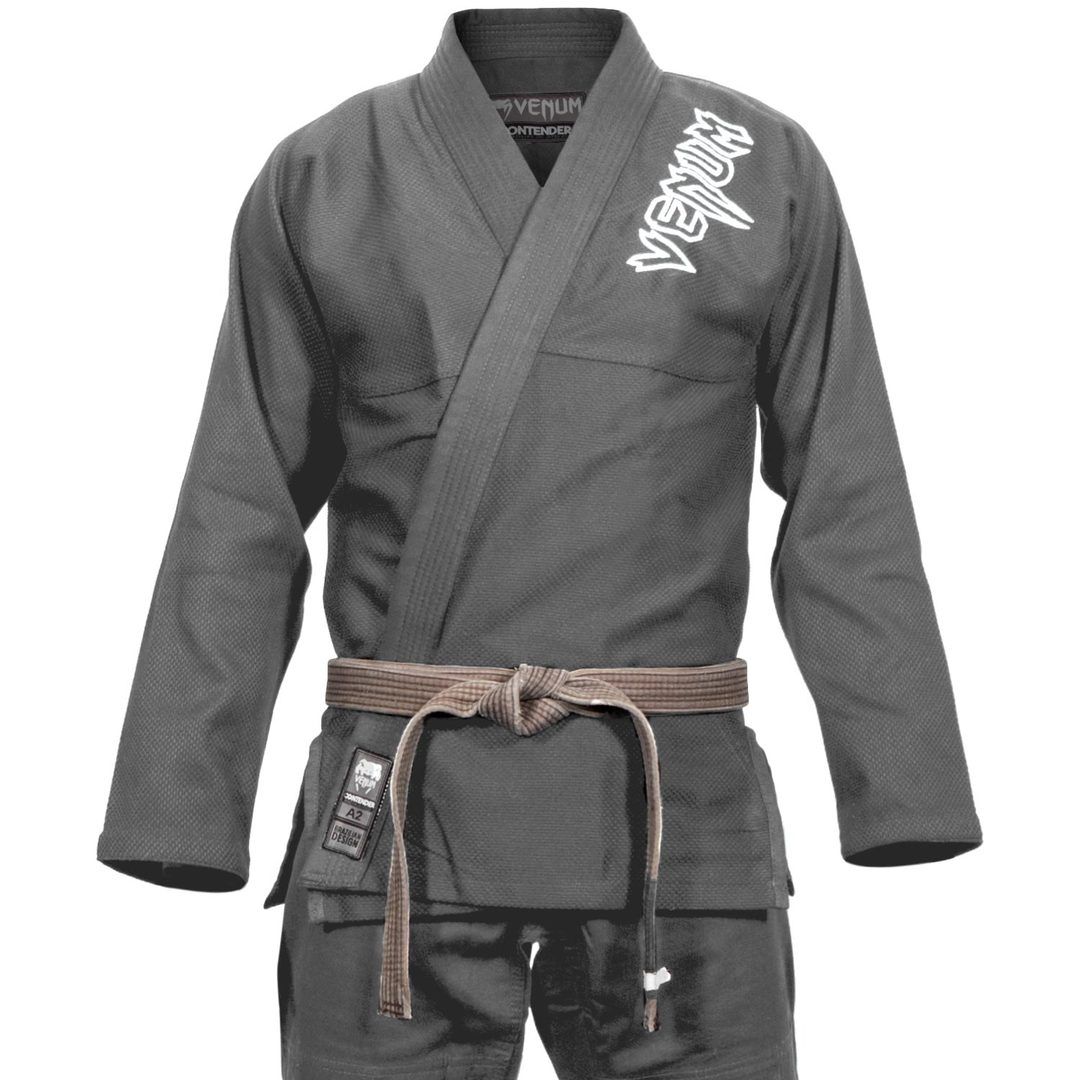 Gi Venum Contender 2.0 Bjj Gi - Grey
PRODUCT SKU:
2,500,000VND
Mô tả
VENUM CONTENDER 2.0 BJJ GI - GREY
(BỘ GI VENUM CONTENDER 2.0 - XÁM)

This is the second version of our Venum BJJ Contender Gi, more durable and comfortable than the previous model!
The jacket is 100% Pearl Weave Cotton, perfectly combining strength and comfort. Along with reinforced seams!
The collar is reinforced with EVA foam to help you resist grips and help counter the attacks of your opponents.
The pants are 100% cotton and are reinforced inside of the leg and ankle cuffs.
Features :
Pearl Weave cotton more durable material.
Col EVA foam soft: better resistance to bottlenecks.
Optimal moisture management.
Trousers 230 gsm, 100% cotton with reinforced stitching at the inside of the leg and ankle circumference.
Ultra fast clamping system by rope
SKU : VENUM-03057-001
Weight : 2.2046
---
Đây chính là phiên bản thứ 2 của Venum Contender, bền và thoải mái hơn rất nhiều so với phiên bản đầu tiên
Bộ Gi được dệt bằng 100% vải ngọc trai, kết hợp hoàn hảo giữa sự chắc chắn và thoải mái. Cùng với đường may chắc chắn
Cổ áo được làm bằng đệm EVA để giúp bạn chống lại những đòn vật và khóa của đối phương
Chiếc quần được làm bằng 100% vải Cotton và được may chắc chắn ở bên trong quần và phần mắt cá
Đặc điểm :
Được thêu dệt bằng vải cotton ngọc trai tạo cho độ bền lâu hơn
Cổ áo có lớp đệm EVA chống lại những đòn khóa của đối phương
Quản lý độ ẩm tối ưu
Quần 230 Gsm, chất liệu 100% cotton với đường may gia cố ở mặt trong của chân và phần mắt cá
Dây đai dễ dàng thắt lại nhanh chóng
Mã sản phẩm : VENUM-03057-001
Trọng lượng : 2.2046