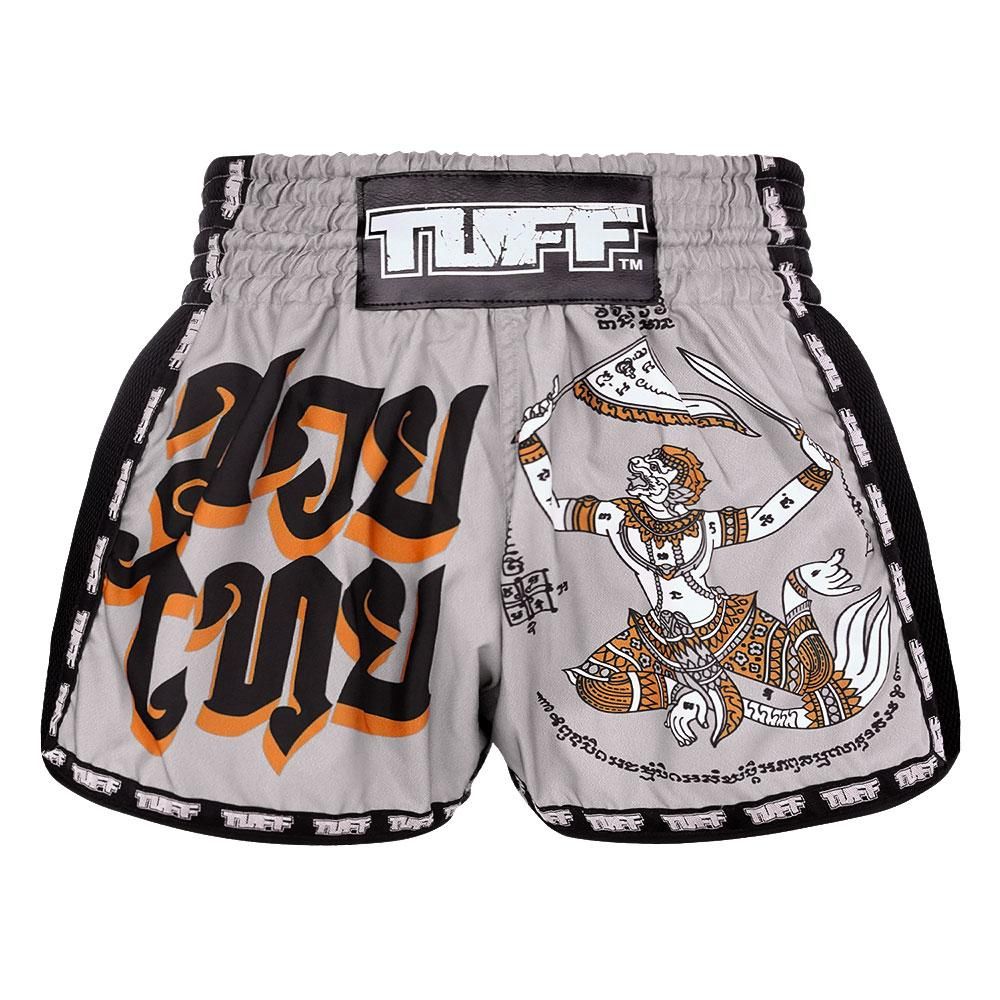 Quần TUFF Muay Thai Boxing Shorts New Retro Style Grey Hanuman Yantra with War Flag
PRODUCT SKU: TUF-MRS206-GRY-1
550,000VND
Mô tả
TUFF MUAY THAI BOXING SHORTS NEW RETRO STYLE GREY HANUMAN YANTRA WITH WAR FLAG
(QUẦN TUFF NEW RETRO STYLE GREY HANUMAN YANTRA WITH WAR FLAG)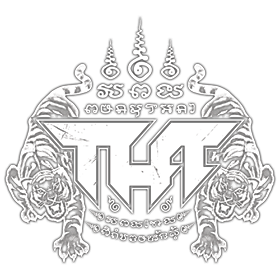 Features :
Hanuman, in Hindu mythology, the monkey commander of the monkey army. His exploits are narrated in the great Hindu Sanskrit poem the Ramayana ("Rama's Journey").

Hanuman is also a popular figure among Buddhists in Central, Southeast, and East Asia, and throughout those areas, many temples have been worshiped.

Hanuman Yantra gives the wearer become active, powerful, and protect from negative energies and evil spirits.

Inspired by the classic-cut shorts from the golden era of Muay Thai in the 80s.

Outstanding design with the best hand-made quality and sublimation printing technology.

The low waistband and Short cut with leg slits on both sides openings to maximize the range of motion.

Made of microfiber fabric. Lightweight, sweat-free, and quick dry. 100% handmade in Thailand.

Shorts should be hand washed cold and drip-dried for maximum longevity

The new and improves pattern gives the shorts more flexibility and mobile with nicer fitting.
---
Đặc điểm :
Hanuman, trong thần thoại Ấn Độ giáo, chỉ huy của đội quân khỉ. Những chiến công của anh ấy được kể lại trong bài thơ tiếng Phạn tuyệt vời của người Hindu là Ramayana ("Hành trình của Rama").

Hanuman cũng là một nhân vật phổ biến trong số các Phật tử ở Trung, Đông Nam và Đông Á, và trên khắp các khu vực đó, nhiều ngôi chùa đã được thờ phụng.

Hanuman Yantra mang lại cho người đeo trở nên năng động, mạnh mẽ và bảo vệ khỏi những năng lượng tiêu cực và tà ma.

Lấy cảm hứng từ những chiếc quần short cắt cổ điển từ thời kỳ hoàng kim của Muay Thái những năm 80.

Thiết kế nổi bật, chất lượng tốt nhất được làm bằng tay và công nghệ in thăng hoa.

Thắt lưng thấp và đường cắt ngắn cùng đường xẻ chân ở hai bên để mở rộng tối đa phạm vi chuyển động.

Làm bằng vải sợi nhỏ. Nhẹ, không thấm mồ hôi và nhanh khô. 100% thủ công tại Thái Lan.

Quần short nên được giặt tay lạnh và sấy khô nhỏ giọt để có tuổi thọ cao nhất.

Mẫu mới và cải tiến mang lại cho quần short sự linh hoạt và cơ động hơn với độ vừa vặn đẹp hơn.