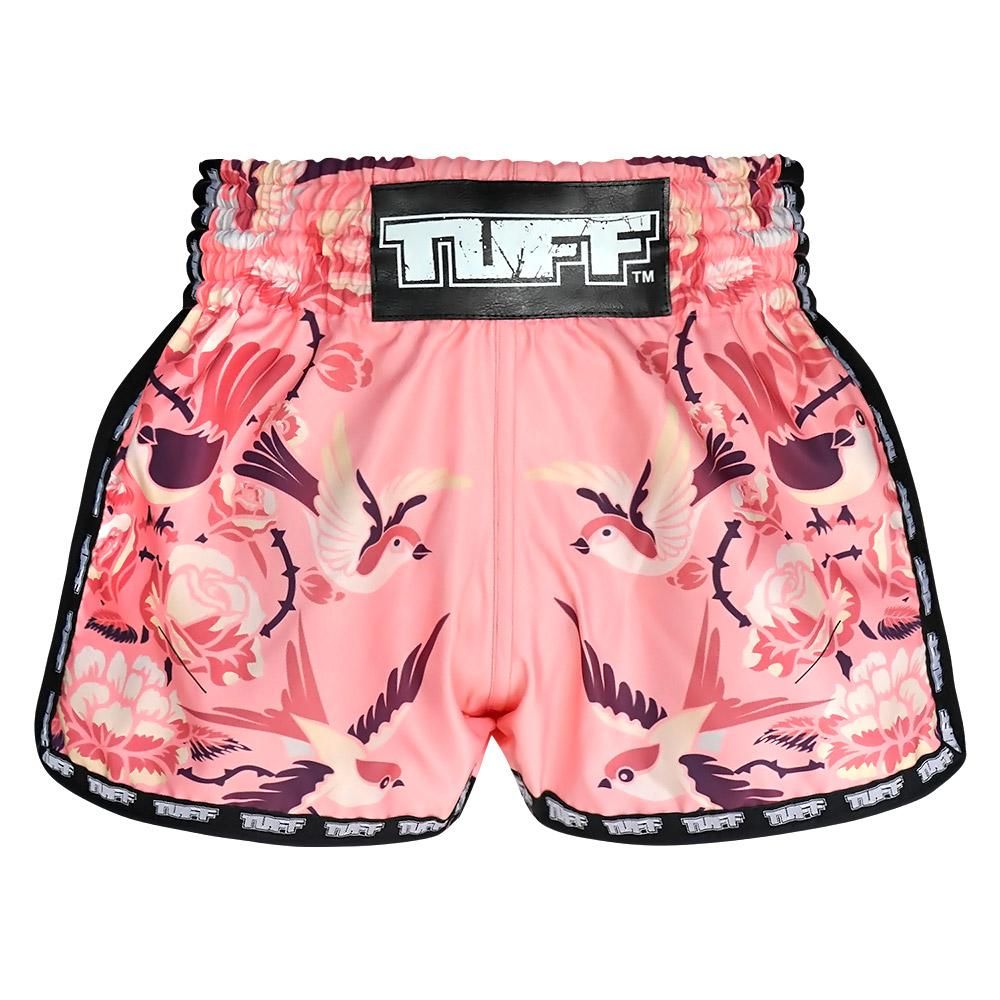 Quần TUFF Muay Thai Boxing Shorts Pink Retro Style Birds With Roses
PRODUCT SKU: TUF-MRS302-PNK-1
550,000VND
Mô tả
nspired by the classic-cut shorts from the golden era of Muay Thai in the 80s.

Outstanding design with the best hand-made quality and sublimation printing technology.

The low waistband and Short cut with leg slits on both sides openings to maximize the range of motion.

Made of microfiber fabric. Lightweight, sweat-free, and quick dry. 100% handmade in Thailand.
Shorts should be hand washed cold and drip-dried for maximum longevity.
The new and improves pattern gives the shorts more flexibility and mobile with nicer fitting.