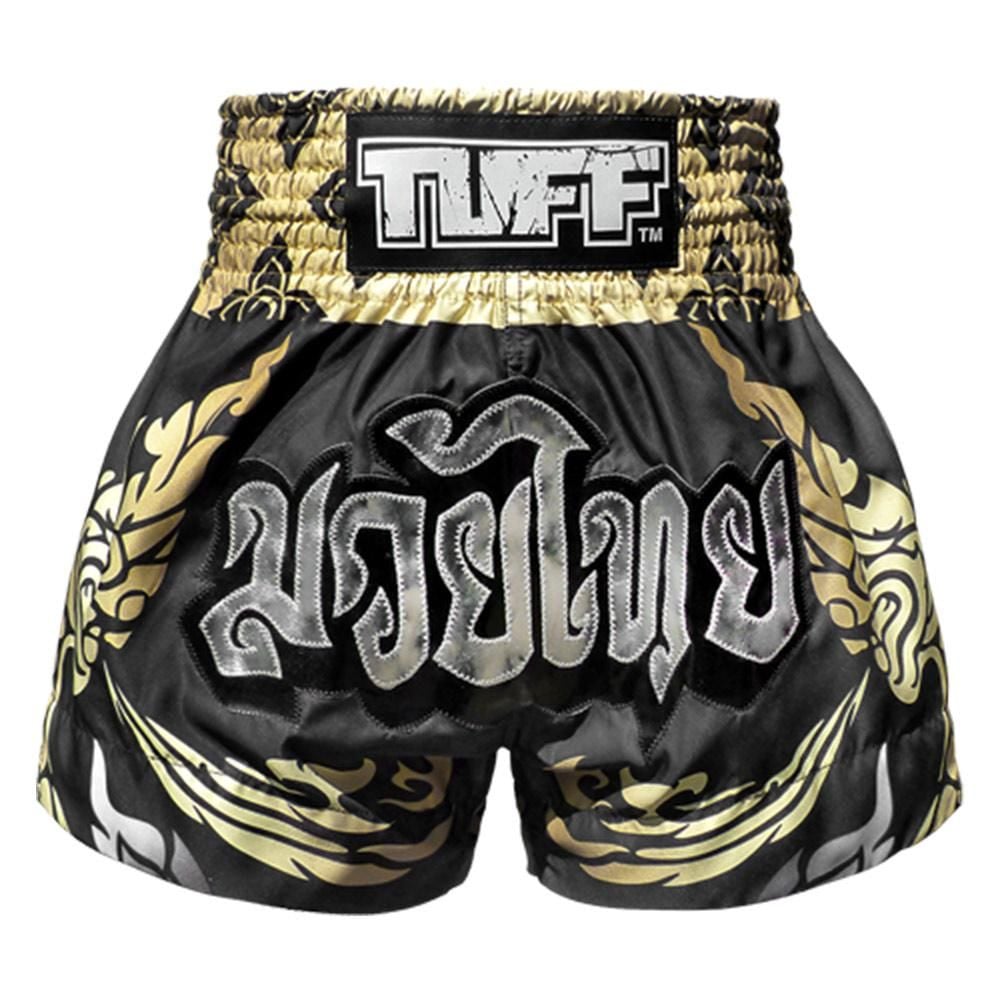 Quần Tuff Muay Thai Boxing Shorts Thai King Of Naga Black
PRODUCT SKU: TUF-MS631-BLK
550,000VND
Mô tả
TUFF MUAY THAI BOXING SHORTS THAI KING OF NAGA BLACK
(QUẦN TUFF MUAY THAI THAI KING OF NAGA BLACK)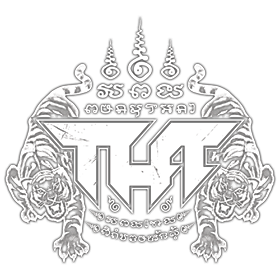 Features :
"Naga" is a mythical serpent-like creature that originated in Hinduism from India which holds cultural significance in the mythological traditions of many Asian and Southeast Asian countries.
As a symbol, Naga is believed to be a symbol of greatness. Naga also serves as protectors and guardians of treasure—both material riches and spiritual wealth.
Inspired by the classic-cut shorts from the golden era of Muay Thai in the 80s.
Outstanding design with the best hand-made quality and sublimation printing technology.
Features a hand-stitched embroidered "Muay Thai" PU.
The low waistband and Short cut with leg slits on both sides openings to maximize the range of motion.
Made of microfiber fabric. Lightweight, sweat-free and quick dry.
100% handmade in Thailand.
Shorts should be hand washed cold and drip-dried for maximum longevity.
---
Đặc điểm :
Huyền thoại Naga là một sinh vật giống như con rắn thần thoại có nguồn gốc từ Ấn Độ, có ý nghĩa văn hóa trong truyền thống thần thoại của nhiều nước Châu Á và Đông Nam Á.

Là một biểu tượng, Naga được coi là biểu tượng của sự vĩ đại. Naga cũng phục vụ như những người bảo vệ và là người bảo vệ kho báu cả vệ sự giàu có, vật chất và của cải tinh thần.

Lấy cảm hứng từ những chiếc quần short được cắt cổ điển từ thời kỳ hoàng kim của Muay Thai vào những năm 80.

Thiết kế nổi bật với chất lượng cao cấp được làm thủ công bằng tay với công nghệ in ấn tốt nhất mang lại độ bền dài lâu
Những logo dòng chữ được thêu bằng tay mang lại sự chính xác và tỉ mỉ nhất có thể
Được làm bằng vải sợi nhỏ, trọng lượng nhẹ. Không có mồ hôi và nhanh chóng khô ráo.
100% được làm tại Thái Lan
Quần TUFF nên được giặt bằng tay và phơi cho nhỏ giọt từ từ ( không phải vắt ) để đảm bảo tuổi thọ lâu dài