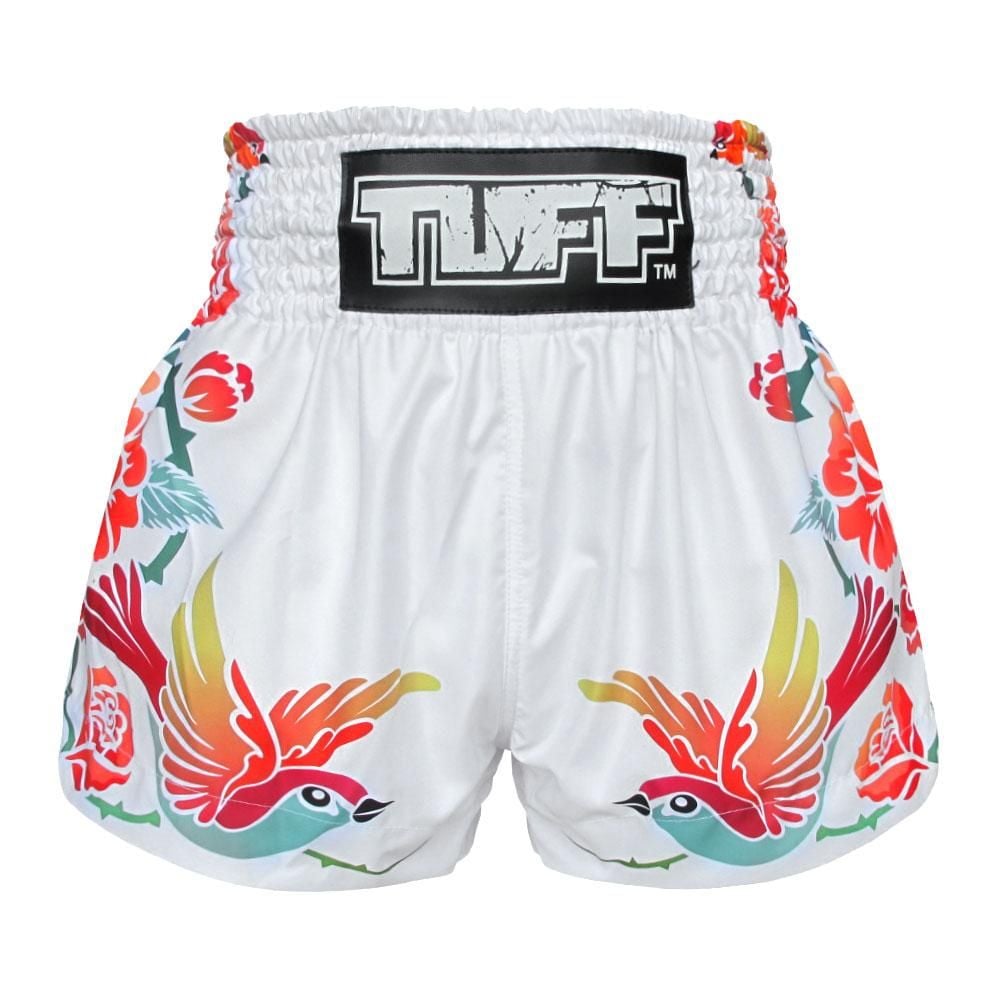 Quần TUFF Muay Thai Boxing Shorts White Birds And Roses Inspired
PRODUCT SKU: TUF-MS618-WHT-1
550,000VND
Mô tả
The bird's collection is inspired by the freedom to fly anywhere it wants. Muay Thai training can be tough and highly discipline however when fighters gain more experience, they can have the freedom to fight and foresee the situation and win the fight.

Just like the phrase, "Some birds are not meant to be caged. Until you spread your wings, you'll have no idea how far you can fly."

Outstanding design with the highest hand-made quality and using Sublimation Printing Technology.

Made of Micro Fiber Fabric. Lightweight, sweat-free, and quick dry. 100% Made in Thailand.
Shorts should be hand washed cold and drip-dried for maximum longevity.